What's the hurry? Just a few more months until January 2018, when payment service providers are obliged to comply with the new requirements stated by the Payment Services Directive II (PSD II).

This regulation aims to liberalise the market for payment services and create a unified legal framework for electronic (and mobile) payments.
This new level of regulation obliges all market players to implement technical changes regarding authentication and transaction processes, which we will outline in this whitepaper.
For some, the new regulation poses a hassle. However, we consider it an opportunity to renew and develop business models along with product and service innovations.
The PSD II requires that account servicing payment service provider add interfaces to their account systems in order to share transactional data with eligible third parties. Consequently, banks have to provide access to their core banking infrastructure for
third-party service providers and ultimately face the risk that these may build their own customer relationship, generate customer insights and monetise this valuable data. Furthermore, financial institutions are required to set up new, more secure authentication systems and processes in order to ensure that transactions are protected through additional security features.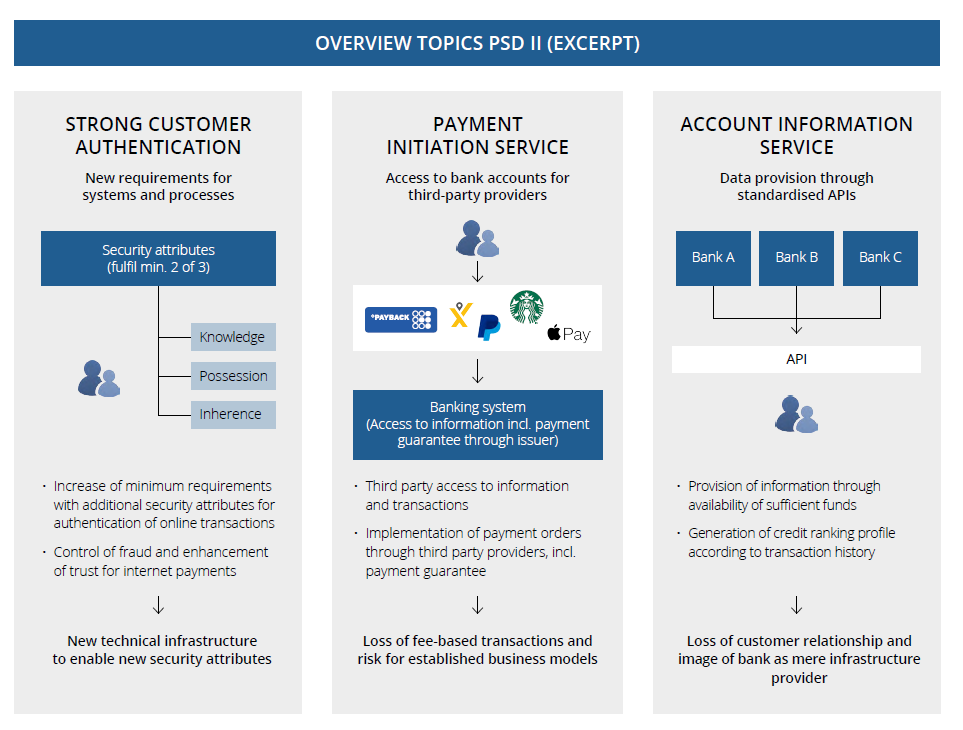 The necessity to implement PSD II seems to threaten established financial service providers considerably compared to the more agile Fintechs.
However, banks can just as well expand their innovation capabilities and develop strategies and business models in order to participate in the digital transformation, based on their existing customer relationships.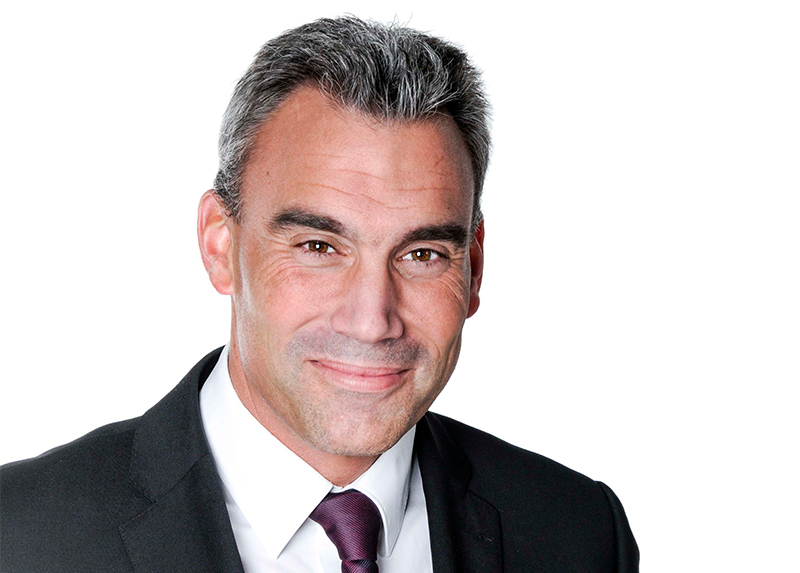 "To this day, far from all affected players have started,
although – apart from the legal obligation – regulations open up a chance to check their current business model for its future viability and proactively implement innovations in the payment market. For traditional institutions, the goal should be to remain the reliable partner for the customer and face new competitors with their own innovative products and services."
Andre Standke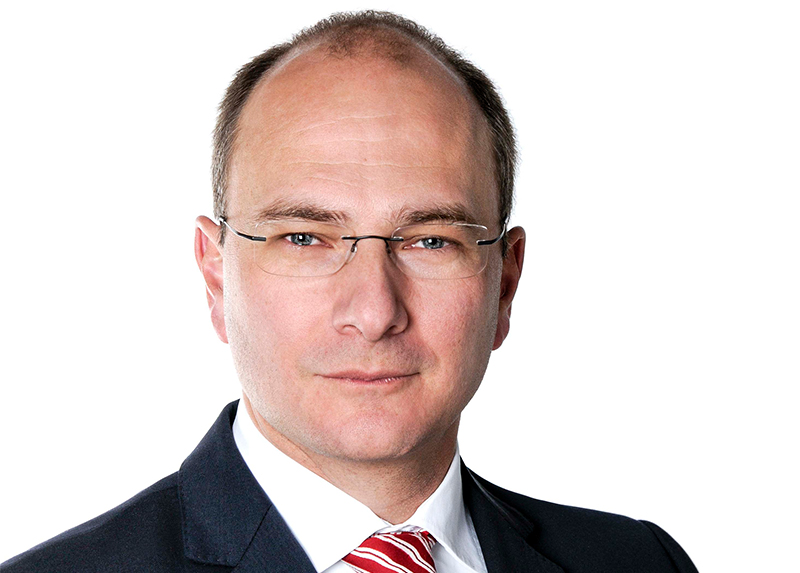 "There is no inevitable reason to be afraid of Fintechs as these only provide very specific payment products. At the end of the day, it is up to the customer to decide about his preferred gateway. However, banking institutions have to make themselves digitally accessible.
First market initiatives show, how market suppliers apply digitalisation in order to customise their processes, user interfaces or own products to the new customer requirements or cooperate with Fintechs in order to increase their own service portfolio for the customer."
Jens Hegeler
Which requirements do financial service providers have to be prepared for?
To which extent are current business models placed in jeopardy?
What are the new revenue sources that come along with the legal changes to establish solid business models for the future?
We support you with the implementation of the legal and technical requirements stipulated by the PSD II, including an analysis of existing processes and matching those with new requirements. No matter where you are in the digital game, together with you we will verify your compatibility of your own innovation capability for a sustainable and future-proof business model.